Does Your Business Need New Welding Supplies in Los Angeles, CA?
Widespread Industrial Supplies, Inc. Has the Best Welding Supplies in Los Angeles, CA
Widespread Industrial Supplies, Inc. Offers Welding Helmets & More
Widespread Industrial Supplies, Inc. offers welding supplies to Los Angeles, CA partners. Our woman-owned company has been committed to serving the industrial and MRO fields since 2002. We carry a complete selection of welding accessories to ensure a safe and productive job. Our mission is this: If it is made, we will find it. If it can't be found, we will make it. We're devoted to building trusted relationships through satisfactory customer service. Contact us today for your welding supplies needs.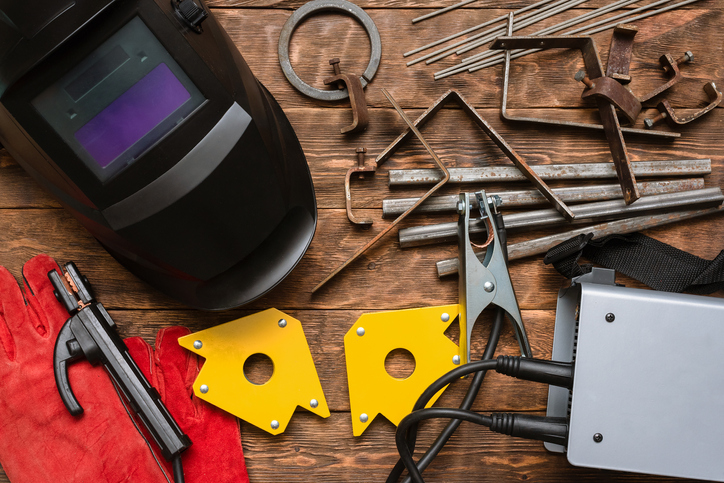 What Are the Benefits of Welding Supplies?
Welding and soldering are vital parts of manufacturing, construction, and pipeline work that join two or more materials with high-heat temperatures. This process creates a solid connection to hold significant pieces together. It creates many major industrial elements, such as skyscrapers, cars, ships, and airplanes. Different types of welding serve various purposes depending on the project and metal. These include the following:
Arc – Arc welding fuses materials with an electric arc structure. The aerospace and automotive industries use this technique for precise work.
Plastic – This process is essential for constructing or fixing plastic parts. Plastic welding tips hook to a welder or heat gun to administer hot air to a workpiece. The heat melts and merges the material from the welding rod to create a strong bond.
Spot – This type mainly focuses on welding two or more metal sheets together. It applies pressure and heat to form a mold from resistance and an electric current.
Stud – Stud welding is mainly used to repair insulation parts and pipes. It is a fixated process that melts and joins pieces under low contact pressure.
One of the best parts of working with our company is we have experience with businesses across various industries.
Discover the Types of Welding Supplies We Provide
Several welding supplies aid in a project's successful outcome. These range from workwear protection to accessories and coverings. We offer welding screens and booths to block off sections of your work area for proper safety purposes. Our inventory provides blankets and heat pads to prevent surface damage so you can use the space again. Additional supplies and products we offer include the following:
Welding Helmets – Welding helmets or "hoods" for women and men are essential for personal protection. They protect your skin while shielding your eyes from ultraviolet and infrared rays.
Welding Gloves – These are specially designed for enhanced grip while welding. They prevent your hands from electrical shock, high heat, and radiation.
Glasses – It's crucial to wear glasses or goggles as protection from light and heat. You can develop cataracts over time from excess UV emission without proper eyewear.
Aprons – Welding aprons are manufactured to resist burning and damaging clothing. They are typically made from leather, cotton, or composite material.
Welding Alloys –Filler metals are additional metallic parts that mold gaps between two base materials.
What Types of Industries Do We Aid with Supplies?
We are proud to partner with over 100 distributors and manufacturers worldwide. Our company values efficient customer service, and we are equipped with supplies for many work fields. We ensure to put you and your company first in every scenario. Industries we partner with include the following:
City and County Maintenance
County Correctional Facilities
Automotive Repair and Maintenance
Machine Shops
Manufacturing Plants
Oil Refineries
MRO Facilities
Medical Facilities
Metro Maintenance Shops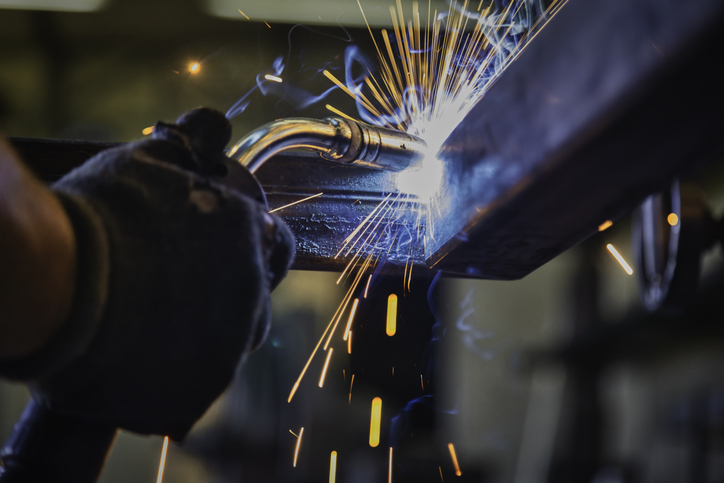 Are You Looking for Additional Tools & Accessories for the Job?
Think of us as your convenient, one-stop industrial supplier. If you are looking for clear-cut welding tools and accessories for work, we have what you need to fulfill your needs. In addition to carrying welding products, we provide a selection of supplies for other purposes, such as the following:
Consider Us for Your Welding Supplies & Tools
Widespread Industrial Supplies, Inc. values the importance of successful business operations. Due to our positive reputation, we have grown over the years to provide companies with the best supplies for their work. No project is too big or small for us to serve you positively. We have the skills and experience to assist you with proper knowledge of our products and how they can benefit your industry. Contact us for questions about our top-grade tools today.