Hoses for Hydraulic Systems in Los Angeles, CA
Widespread Industrial Supplies, Inc. Has the Best Hoses for Hydraulics in Los Angeles, CA
Widespread Industrial Supplies, Inc. Offers Top-Tier Hydraulic Hoses
Widespread Industrial Supplies, Inc. offers high-quality hoses and hydraulic equipment in Los Angeles, CA. Since 2002, our woman-owned company has been committed to serving the industrial and maintenance, repair, and operations fields by providing a range of supplies. We carry a complete line of tools for cutting, electrical, welding, and more. Our mission is this: If it is made, we will find it. If it can't be found, we will make it. We're dedicated to building relationships through positive customer service. Contact us today as your top industrial supplier.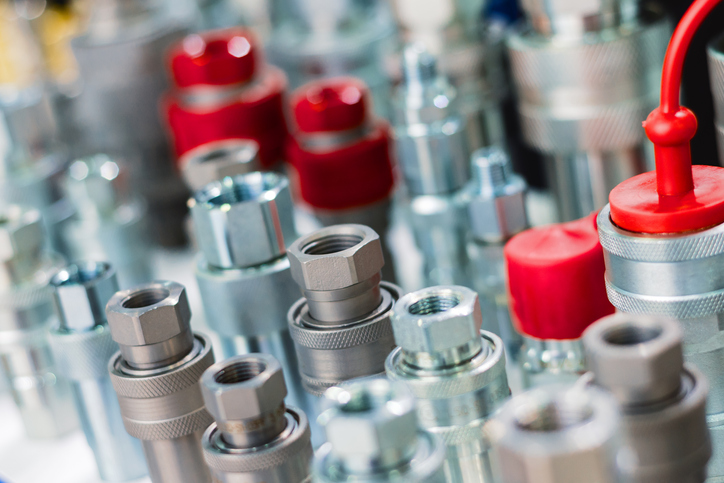 How Do Hydraulic Systems Operate?
From tiny assembly operations to integrated steel and paper mill applications, hydraulic systems are used in various applications today. Using Pascal's law, hydraulics allows the user to perform large tasks (lifting big loads, rotating a shaft, precise drilling holes, etc.) with minimal investment in mechanical linkage. They use pressurized fluid power to operate successfully. Fluids vary from water to hydraulic oils. The more forced pressure that's applied, the more power and energy are available to maneuver the connected source.
Order Hoses for Hydraulic Systems Today
One of the best parts of working with our company is we have experience with businesses across various industries.
What Are the Components of Hydraulic Machinery?
All hydraulic systems use a pump to push fluid through a line to create fluid power. These pumps vary depending on their function and include vane, piston, or gear options. They hold different amounts of pressure to operate with proper machinery. The pump converts mechanical energy into hydraulic energy. This is done by fluid moving against resistant force. Critical parts of hydraulic pumps include the following: 
Reservoir – The reservoir holds a volume of fluid and transfers heat from the source. This paves the way for solids to settle and release air and moisture from the liquid.
Valves – Valves start, stop, and direct fluid flow through the operation of poppets or spools.
Actuators – Actuators convert hydraulic energy back to mechanical energy. This is performed by cylinders that transmit hydraulic power into linear motion and work.
What Hydraulic Accessories Should I Purchase?
Knowing the proper size and type of accessories will aid in a functioning hydraulic system. There are many essential parts for machinery to operate efficiently. These range from hose clamps to wires, pipes, and tubing. This hydraulic equipment all fits together to enhance fluid flow and energy. The major components that affect fluid flow include the following:
Hydraulic Hoses & Tube Fittings – Hydraulic hoses move fluids between and to different system parts. Tube fittings connect hoses to cylinders, valves, pumps, and other vital components. These products work together to direct the flow of hydraulic fluid and maintain its pressure to prevent leaks.
Hydraulic Cylinders – Hydraulic cylinders are beneficial for applications that require strong pulling or pushing forces. If you have ever used a jack to lift your car, you did so with what is a hydraulic cylinder. Forklifts need these to maneuver heavy objects.
Hydraulic Couplers – A hydraulic coupler is a fast, convenient tool to attach or detach hoses and fittings in high-pressure hydraulic systems. They provide a fluid-tight seal to enhance the hydraulic system. Couplers are used for industrial and agricultural purposes.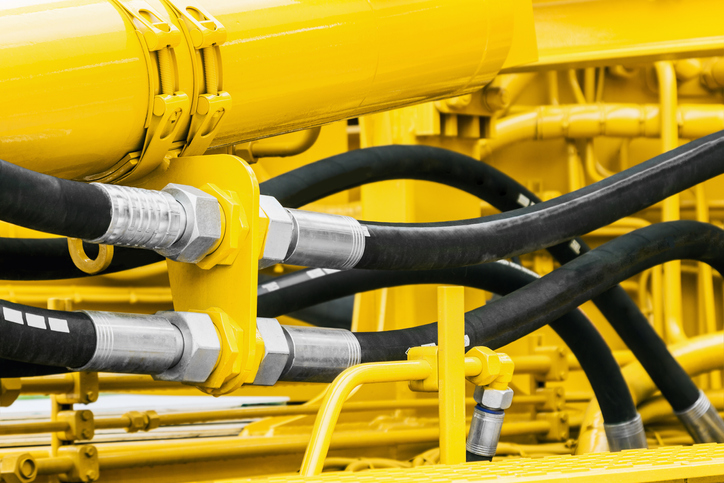 What Types of Industries Have We Served?
We have relationships with over 100 distributors and manufacturers worldwide. Our company values customer-first service, and we are equipped with supplies for many types of work. We partner with industries including the following:
Automotive Repair and Maintenance
City and County Maintenance
County Correctional Facilities
Machine Shops
Manufacturing Plants
Medical Facilities
Metro Maintenance Shops
MRO Facilities
Oil Refineries
What Additional Industrial Products Do We Carry?
Consider us your one-stop industrial supplier. If you have a need, we have a solution to fulfill your project. Hydraulics and additional products we provide for various industries include:
Let Us Be Your One-Stop Shop for Industrial Supplies
Widespread Industrial Supplies, Inc. takes pride in our extensive knowledge of industrial equipment. We are a certified, locally-owned business that has grown to create a lasting reputation. Our team values taking the initiative in fulfilling your industry's purpose. No matter the job, we are known to provide the necessary equipment to finish it well. Let us be your first choice for industrial supplies. Contact us today for questions!